New design alleviates the high failure rate of mechanical switches in engine systems and other aerospace applications. #aerospaceengineer #pressureswitch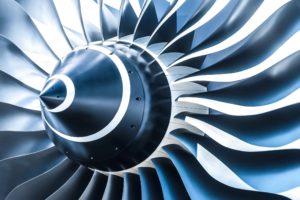 Burbank, CA – October 15, 2018 — Hydra-Electric Company, an innovator of sensing technology for the aerospace market, has announced new solutions to control contact resistance in aerospace pressure switches. These solutions are currently being shipped for commercial use in engine systems, which present the most challenging high vibration environment.
Numerous problems have long been associated with the micro switch, a key component within every pressure switch. It vibrates in high g-force environments, giving false readings (especially on engines). When it gets opened and closed many times, it welds, which results in a false reading of an "open" position. In a normally closed operation, gauling and fretting can occur, creating high contact resistance and causing failures.
"It's one of the top issues we hear about— after a certain number of cycles a mechanical switch will fail sooner than one would like, especially in high vibration environments," said Bob Guziak, Vice-President of Engineering at Hydra-Electric. "We offer several solutions to address this issue: one is an all electronic switch, and the other solution adds an electronic circuit that extends the life of a mechanical switch by a factor of 10 or 20." Both of these solutions are fully qualified and patent-pending.
Solution #1: All Electronic Switch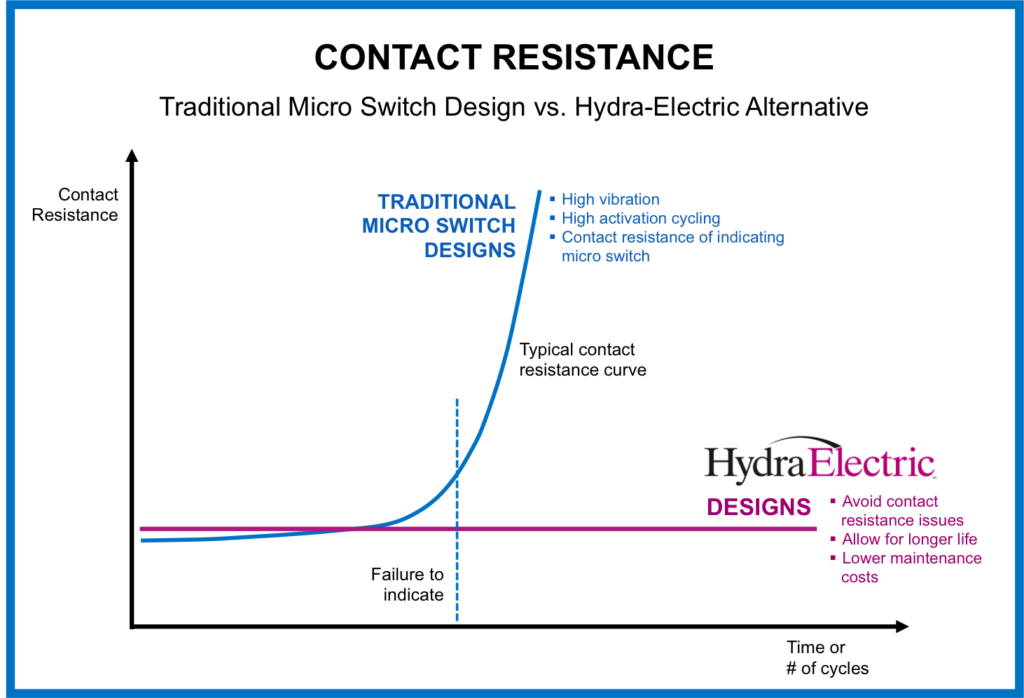 The all electronic switch replaces the mechanical contact with a separately powered circuit and wire system that eliminates contact bounce, contact wear and high impedance false indications.
Solution #2: Electronic Circuit
Hydra-Electric's electronics incorporates a circuit that senses the mechanical switch closure, and corrects the indication to be sensed as a constant impedance. It simulates the contact resistance that is seen, so that the output will continue to show correct contact resistance. This enhanced switch operates with a normal 2-wire connection. As a result, the switch provides dynamic impedance correction over the life of the switch.
Other Advantages
Both of these solutions can enhance any Hydra-Electric standard pressure or temperature switch, and offers advantages such as complementary logic. It can modify the logic in the switch itself. It can set it to be always open or always closed. Putting in a time delay, or filtering out the contact bounce are some of the many different features that can be added. In addition to the high vibration environment of engine systems, the solution is valuable for applications throughout the aircraft.
Benefits for the customer
"These solutions have been very well received by our customers, who had previously resigned themselves to the issues presented by the micro switch," remarked Tim Burmood, Director of Engineering. "The benefits to our customers are many, including extended life of switches, reduced maintenance costs, and reduced concern of false indications."
Hydra-Electric's announcement follows other recent product introductions including several new sensor designs for sensing of pressure, temperature and flow levels. The company is celebrating its 70th anniversary and exhibiting at NBAA Booth #623.
About Hydra-Electric
Hydra-Electric is a designer and manufacturer of breakthrough technology in sensors and switches for the aerospace industry. Its suite of solutions includes pressure, temperature, flow and multi-function sensors and switches. Founded in 1948 in Burbank, California, the company is celebrating 70 years as an innovator in the aerospace industry. Hydra-Electric's tradition of cutting edge research and development continues with numerous patented/patent-pending designs introduced in recent years.
 # # #