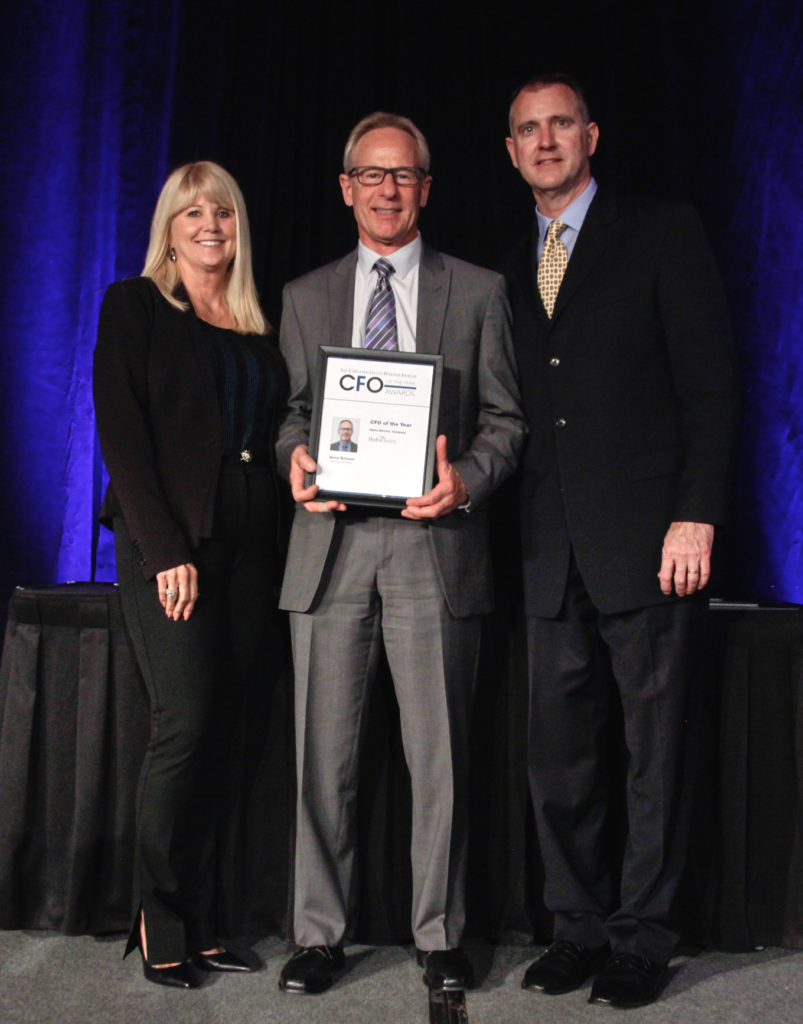 Burbank, CA – June 22, 2016 — Hydra-Electric Company, a trusted provider of breakthrough sensing technology for the aerospace industry, is honored to announce that Chief Financial Officer Gerry Schauer has been named CFO of the Year by the San Fernando Valley Business Journal.
Gerry Schauer was among eight award recipients from diverse industries and business sizes, chosen from 33 finalists, who were drawn from over 100 nominees in the San Fernando Valley. Approximately 270 people attended the June 15 annual CFO of the Year Awards ceremony at the Sheraton Universal Hotel.
"This win for Gerry is a win for our whole company," said David Schmidt, Hydra-Electric CEO. "The award recognizes the many outstanding achievements and improvements he helped to bring about. Gerry's contributions are a key part of Hydra's continuing efforts throughout the company to expand and improve."
Gerry joined Hydra-Electric in 2014. During his tenure, the company has experienced steady growth, after several years of declining sales. This growth, along with a reorganized cost structure and an increased focus on financial discipline, has resulted in profitable and cash flow positive operations. He has also led initiatives which have reduced costs of risk management and healthcare while improving/maintaining coverage.
About the San Fernando Valley Business Journal CFO of the Year Awards
The San Fernando Valley Business Journal CFO of the Year Awards recognizes the important work of CFOs as financial stewards in public, private and other organizations. CFOs are recognized at the event in multiple industries including technology, manufacturing, retail, real estate, health care, professional services, hospitality, education and many others. CFOs of any size company or organization are eligible for nomination.
About Hydra-Electric

Hydra-Electric is a trusted provider of breakthrough technology in sensors and switches in the aerospace industry. Its proven solutions include: pressure, temperature and multi-function sensors; and pressure, temperature and liquid flow switches. Hydra's high performance sensing technologies are able to address problems which were previously thought to be unsolvable, including: pressure-spike damage, pump ripple, high-speed impulses, burst diaphragms, and broken wire bonds to name a few.
The Company has been an innovator in the aerospace industry since 1948 when it introduced the Negative Rate Disc Spring design that remains the global standard today for aerospace pressure switches. Hydra-Electric's products are found in demanding military and commercial applications, including fixed and rotary wing aircraft, missiles, space launch platforms, ships and submarines, armored vehicles and UCAVs.