Aviation Business Daily, a publication showcasing news from the 2015 National Business Aviation Association (NBAA) convention in Las Vegas, featured two articles about Hydra-Electric.
The Growing Market for Aerospace Sensors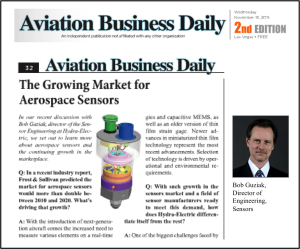 The first article offers a Q&A with Hydra's director of sensor engineering, Bob Guziak, about sensors and their continuing growth in the aerospace marketplace.
New White Paper on Weight Economy and Aircraft Components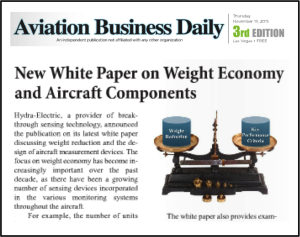 The second article showcases our latest white paper on component weight reduction.