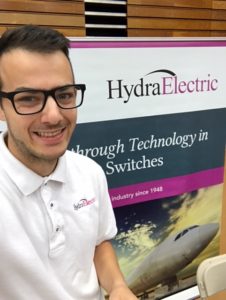 Hydra Electric visited College of the Canyons in Santa Clarita, California to recruit for the following positions:
Senior Engineering Technician

Hydraulic Assemblers

General Assemblers

Customer Service Representative
Laser Welders
Thank you to all the interested students who stopped by to talk with us.
At Hydra-Electric, we are committed to recruiting, hiring, and developing the best talent. We are looking for innovative thinkers and diligent workers who will help our company and products thrive. 
For a list of open positions and more information on careers at Hydra-Electric, go to http://hydraelectric.com/about/careers/.