The amazing employees of Hydra-Electric gathered on Friday, August 24 to celebrate our 70th Anniversary in style. The festivities took place at the Los Angeles Burbank Airport Marriott, where the members of Team Hydra feasted on a delicious lunch buffet while enjoying the Caribbean sounds of steel drum music. (more event pics below)
One of the great results of this event is that we were able to get a company photograph. Employees and executives alike sported their black polo shirt with our special 70th Anniversary logo. Don't we look fantastic?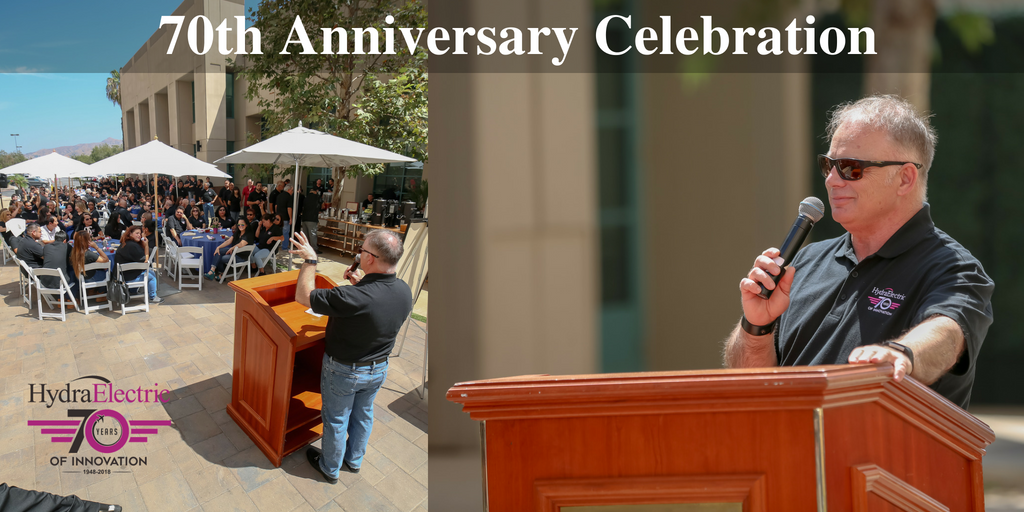 Turning 70 is a momentous occasion. For Hydra-Electric, this milestone marks a point from which to look back on our innovative contributions to the aerospace industry, and to look forward to the exciting flight path ahead. CEO David Schmidt addressed the gathering, remarking on the company's significant growth over the last 5 years. This success would not have been possible without the hard work and shared commitment to quality, customer service and innovation from the entire team.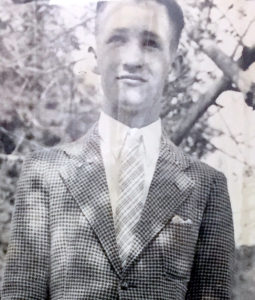 The spirit of innovation is something that has defined Hydra-Electric since its early beginnings in 1948, when Allen Davis invented a revolutionary new design for pressure switches and started the company. This passion for invention lives on today as our our engineers continue to find new solutions to the evolving needs of our customers.