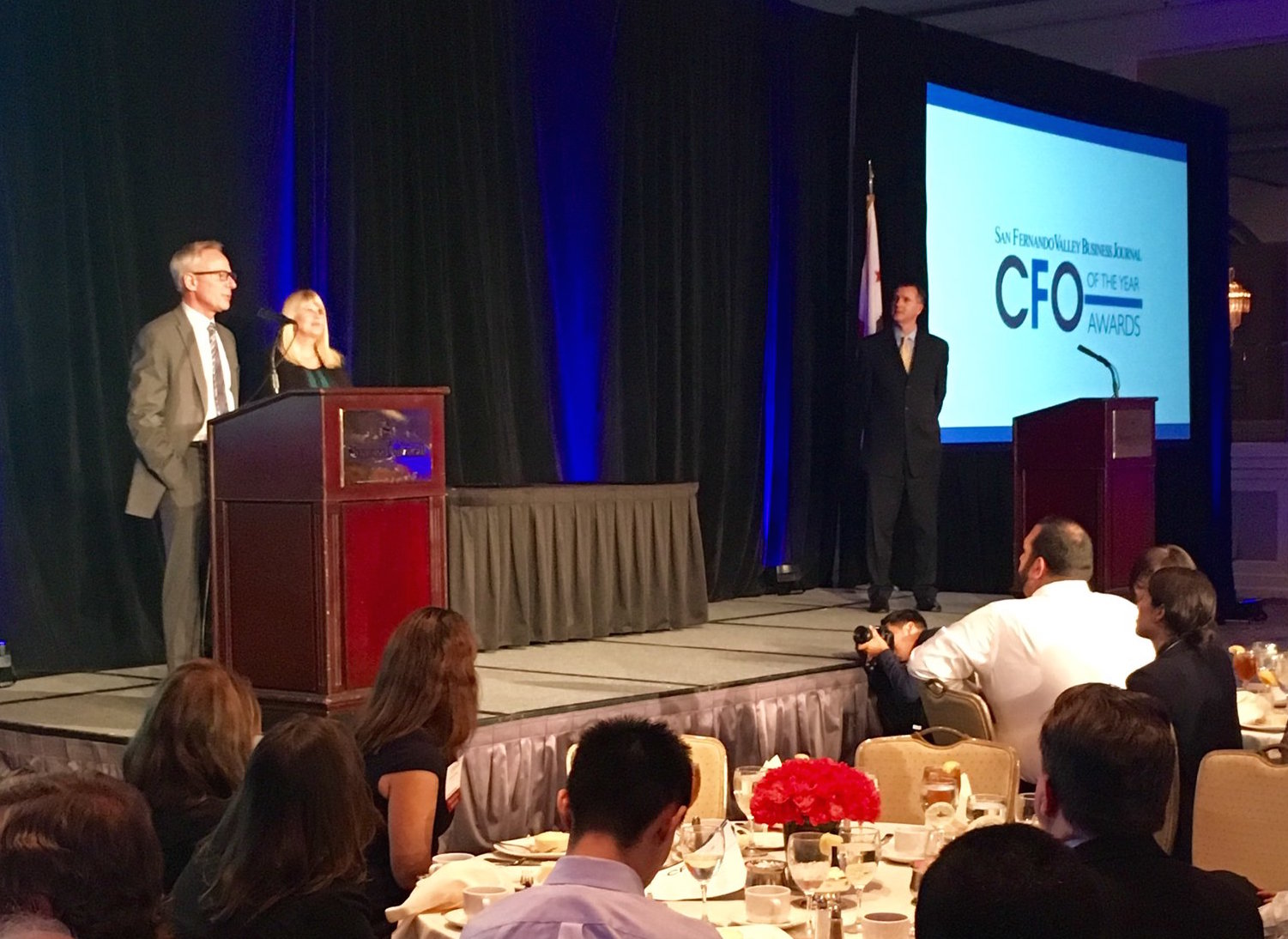 Congratulations to Gerry Schauer, our Chief Financial Officer, who was awarded "CFO of the Year" at the San Fernando Valley Business Journal CFO of the Year Awards.
The event "recognizes the important work of CFOs as financial stewards in public, private and other organizations. CFOs [are] recognized in multiple industries including technology, manufacturing, retail, real estate, health care, professional services, hospitality, education and many others. CFOs of any size company or organization are eligible for nomination." [SFVBJ]
Gerry was among eight award recipients from diverse industries and business sizes, chosen from 33 finalists, who were drawn from over 100 nominees in the San Fernando Valley. Approximately 270 people attended the June 15 annual awards ceremony at the Sheraton Universal Hotel.
Gerry Schauer joined Hydra-Electric in 2014. During his tenure, the company has experienced steady growth, after several years of declining sales. This growth, along with a reorganized cost structure and an increased focus on financial discipline, has resulted in profitable and cash flow positive operations. He has also led initiatives that have reduced costs of risk management and healthcare while improving/maintaining coverage.
The team at Hydra-Electric celebrates this well-deserved recognition for Gerry.