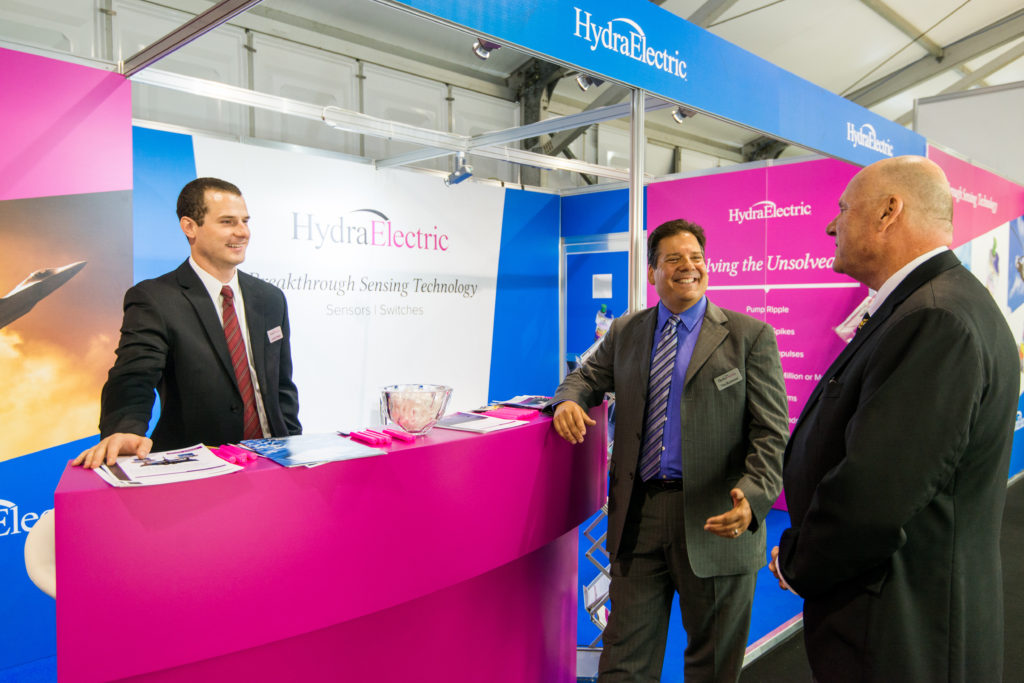 The rain has lifted, and so have spirits [if you didn't know, torrential rains forced the airshow to close early on Monday].
Good to see our many friends and customers at this major gathering for the aerospace industry.
We've added our own launch to the show—the trade show, that is. Two new Hydra-Electric products feature some of our recent solutions to next generation aircraft requirements.
Sensor for High Line Pressure Low Differential Pressure
This new design allows for the reading of full line pressure and provides a low range differential output, all in a single unit. Because this single new sensor replaces what was previously accomplished by two units, it results in reduced space, reduced weight and improved fuel efficiency.
Electronic Temperature Switch
This new patent-pending design provides for greater accuracy and reliability, and allows customers to select any setpoint with high accuracy, plus or minus two degrees. Other features include the option of adjustable or selectable hysteresis, settable trip temperatures, and the ability to provide a window indication – either within a set temperature range or outside that range.